About Qian Hu Arowana
仟湖龙鱼
Arowana Research & Development
龙鱼科研与研发
Our Asian Arowana
我们的龙鱼
Latest News
最新消息
Careers
招聘
Contact
联系我们
Others
其他
Home
> Our Asian Arowana 我们的龙鱼 > Catalogue > Exotic Arowana 稀有龙鱼
Exotic Arowana 稀有龙鱼
Through years of research, studies, selective breeding and countless trials from a wide range of Arowana specimens, Qian Hu's Arowana subsidiary, Wan Hu Fish Farm Trading research and development team has managed to isolate and breed our newest range of exotic Dragon Fish, providing the hobbyist with more wonders to behold.
通过对大范围龙鱼样本进行多年的调查研究、选择育种及无数次试验,万湖鱼场贸易研发团队成功地隔离并培育出最新系列的稀有龙鱼,为龙鱼爱好者带来更多奇观。
1. Albino Violet Fusion Super Red Arowana 白化紫艳红龙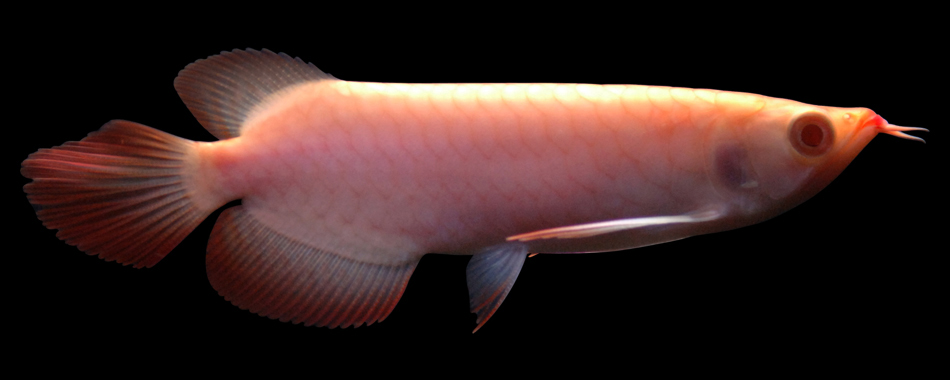 The rarest variant of all the different types of Asian Arowana is the extremely beautiful Albino version of our Violet Fusion Super Red Arowana. Brooded in Qian Hu Fish Farm by a set of Red Arowana, specifically chosen and groomed by Wan Hu, through years of research and studies, Wan Hu has been able to come up with a way to continuously breed such a rare specimen. With its lack of pigmentation, red eyes and possessing all the traits of our highest quality Red Arowana, the Albino Red Arowana is truly a sight to behold.
我们的白化紫艳红龙是极其美丽的白化品种,是所有不同品种的亚洲龙鱼中最稀有的变种。在对仟湖渔场的一组红龙孵化的基础上,由万湖鱼场精挑细选、进行培育。经过多年的研究,万湖已经找到不断培育这样罕见样本的途径。白化红龙的红眼没有色素沉淀,拥有最高品质红龙的所有特质,是真正赏心悦目的极品。
2. Albino Golden Arowana 白化金龙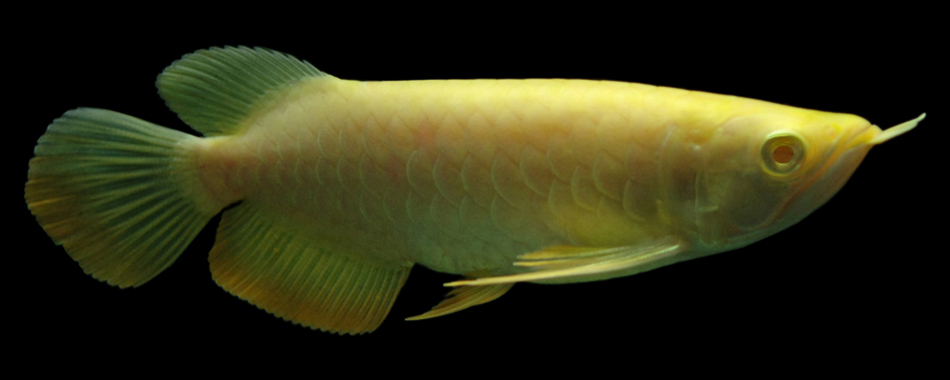 Albino Golden Arowana is the rare Albino variant of the Golden Asian Arowana. Its overall body and core color is an attractive orangey-yellow, with gold rims on the outer edge. This result in a very unique combination of orange and gold color giving the Albino Golden Arowana, a very striking and beautiful coloration.
白化金龙是金色亚洲龙鱼中少有的白化变种。整个鱼身和鳞片核心颜色呈迷人的橙黄色,外缘带有金边。这种独特的橙色与金色的结合,赋予白化金龙一种极为醒目和靓丽的颜色。
3. Albino Silver Arowana 白化银龙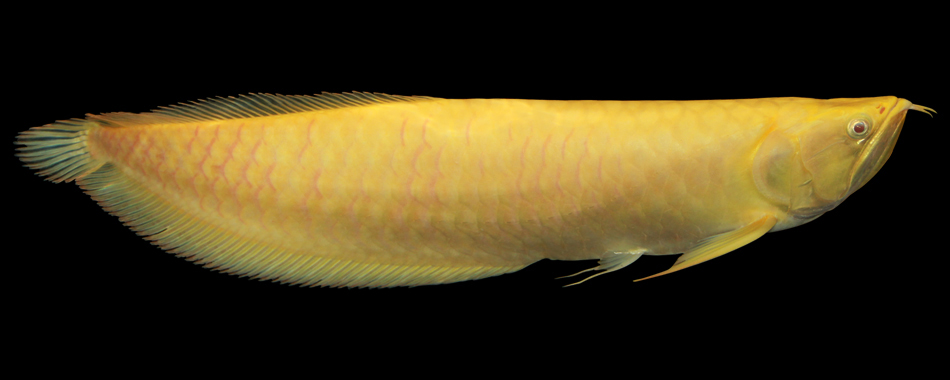 Through selective breeding and DNA studies, a few "Perfect Silver Arowana" manages to isolate the genes required to breed, the Albino Silver Arowana. With its overall body color, orange; eyes smoky red; and outer rims of its scales, a pinkish hue. It is one very beautiful and unique "Dragon" fish that looks like it just swan out of a fairytale.
通过选择育种和DNA研究,几条"完美的银龙"身上成功地隔离出了需要培育的基因,这样白化银龙诞生了。整体橙色,眼睛是烟熏红,鳞片外缘为浅粉色。